Explore Our Networking & IT Support Services
The JET-TECH Difference
Tired of over-priced IT support with an under-qualified technician? Control your IT costs
 by working with one of our senior network engineers for as little or as long as you like. With no commitment, our by-the-hour service is great for smaller businesses with an occasional IT support need. Of course, you will love our work so much, you will want to see more of us!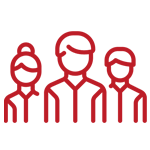 Need scheduled on-site support?
We offer monthly service agreements that range from four hours per month to 40 hours per week. We will work with you to evaluate your IT needs to determine the perfect amount of time to support your staff and manage every aspect of your network. This will allow for maximum productivity from both your staff AND your network. In addition, there are several other important services that can be added to our monthly service agreements to maintain the overall integrity of your network. Allow us to focus on your IT needs so you can focus on your day-to-day business.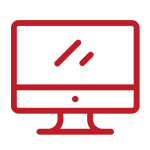 We LOVE projects!
New installations, offsite backup solutions, hosted services like Office 365, centralized antivirus management and reporting, upgrades, office relocations, or maybe you just want to tighten up the security of your current network – whatever the project, we will work with you to define the scope, outline the process, provide you with fair and accurate pricing, and keep you completely updated along the way. Simply contact us to discuss the details with one of our network engineers.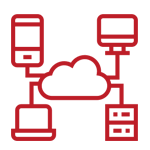 Network Monitoring
Network monitoring is a powerful tool that can be added as part of our monthly service agreement to allow us to be proactive instead of reactive in identifying any potential IT issues. It is important to know that your IT infrastructure is working at its best and identify when it isn't. This involves monitoring both the hardware and the software on your network. With this added service, JET-TECH Networking will monitor your servers, and/or workstations, firewalls, switches, and other critical networking components. You'll receive a weekly status report for each workstation and/or server. When a problem is detected, we notify you of the issue and devise a clear plan of action.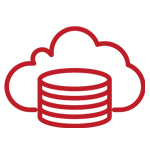 Data Backups
Backing up your data is critically important. Who has time to worry about switching out tapes or even verifying that backups are being completed successfully? JET-TECH Networking has partnered with industry leading organizations to offer you the best offsite backup solutions at the best possible price. Don't leave your data to chance. Ask us more about our offsite backup solutions.
Contact Us to Improve Your Security & IT Infrastructure
We love a challenge, so get in touch with us directly today to see how we can help your company improve its security and IT infrastructure.